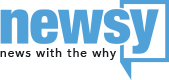 abc2news.com
National News Partner
At Least 26 People Dead After Shooting At Baptist Church In Texas
Authorities say at least 26 people are dead and 20 injured after a shooting at a Baptist church in Sutherland Springs, Texas.
The shooting started around 11:30 a.m. local time. Officials said the gunman entered the church during a service. A resident engaged the gunman inside, causing him to drop his weapon and flee the scene.
A spokesman for the neighboring Guadalupe County sheriff's office says the shooter died after a brief chase.
SEE MORE: When Terror Attacks Become 'Part Of Life,' Many Can Succumb To Fatigue
At a press conference Sunday evening, officials said the victims range in age from five to 72. They shared a few details about the suspected shooter, but they did not share a name or a motive for the attack.
---
Trending stories at Newsy.com