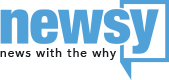 abc2news.com
National News Partner
2 girls barred from flight for wearing leggings
Two girls barred from boarding a United Airlines flight because they were wearing leggings on the plane.
The airline tweeted a statement saying the passengers were not in compliance with a dress code. They clarified that passengers are allowed in a separate statement.
The girls were required to change or put dresses on over their leggings before they were allowed to board their flight from Denver to Minneapolis.
United says the girls were "United Pass" riders. They have to abide by a different dress code because they are either company employees or family members of employees.